Friesland deel 3 - De Treurdwaas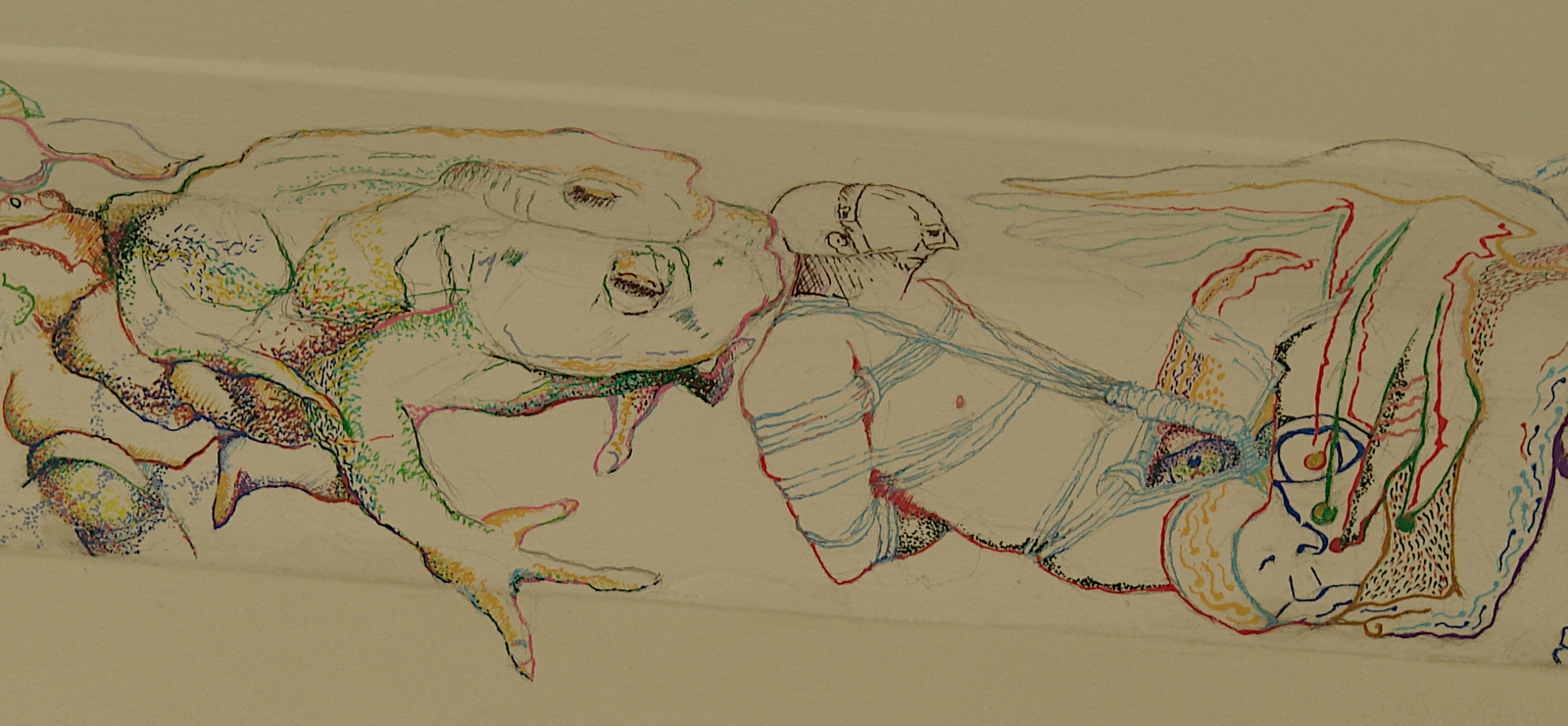 21 x 360 cm, © 2020, verkocht
Tweedimensionaal | Schilderkunst | Acryl | Op plaster / Fresco
Drawing on a frieze (360 x 21 cm) in the house of a client.
Home is a place where you meet with your family and soul mates. A place where you are not judged, a place of comfort. In this restless time, art connects people, just as rail connects cities with their stations. That which presents itself can be brought near by art. With art you descend into your soul, you come home.