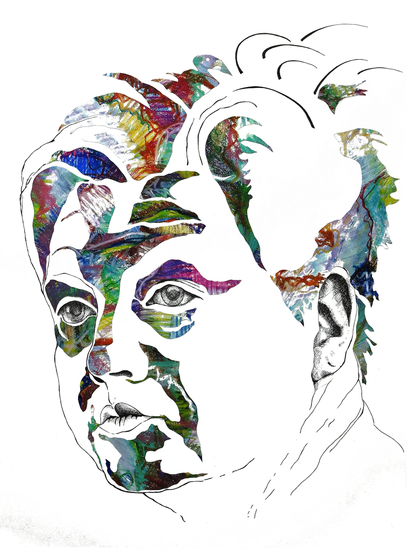 100 x 75 cm, © 2017, prijs op aanvraag
Tweedimensionaal | Schilderkunst | Mixed Media | Op papier
Getoond op Home is where the Art isT
Clouded Outside in me reflected
Memories of a lived life.
Joyful, painful moving
waves on the shore dashing the sand. Part of a poem Fried Didden wrote in response to "Clouded"